Do you still remember the days when Walmart stores welcomed shoppers round the clock, catering to night owls and those with unconventional schedules? Those days have come to an end, and we are left to wonder: what happened to the 24-hour Walmart?
In this blog post, we'll explore the reasons behind this change and how it affects not only the retail giant but also its loyal customers. Let's delve into the factors that led to the end of 24-hour Walmart operations, the alternatives for late-night shopping, and the future of Walmart store hours.
Short Summary
The pandemic has accelerated the demise of 24-hour Walmart operations.

Convenience stores and online shopping offer alternative options for customers while planning ahead is necessary to make the most of new store hours.

Official statements from Walmart have confirmed that there are no plans to return to 24-hour operations due to customer demand, employee availability, and cost reduction considerations.
The Demise of 24-Hour Walmart
The decline of 24-hour Walmart operations can be attributed to a combination of pre-pandemic factors and the impact of COVID-19. As consumer demand for round-the-clock shopping dwindled and online shopping gained momentum, Walmart had to reevaluate its store hours and operations strategy.
The advent of the COVID-19 pandemic further exacerbated the situation, with state or local government restrictions affecting store schedules and customer behavior. The end result? Disappointment for many customers who had grown accustomed to shopping at their local Walmart, any time of the day or night.
Pre-Pandemic Factors
Before the pandemic, Walmart had already begun reducing its 24-hour operations at some locations. The rationale behind this decision was to ensure sufficient personnel availability when and where customers needed it most. Walmart reported that the majority of shoppers came in between 9 am and 9 pm, as opposed to the late hours when it was open 24 hours a day. This demonstrates that customers prefer to shop during regular business hours. Local government restrictions may have also influenced this decision.
In an effort to meet customer needs during busy periods, Walmart sought to employ additional staff. However, the move away from 24-hour operations left some customers disappointed, as expressed by one Twitter user.
The Impact of COVID-19
The COVID-19 pandemic had a major contribution in hastening the end of 24-hour Walmart operations. Prior to the pandemic, Walmart had already started phasing out its 24-hour service, but the health crisis made it more difficult for the company to justify maintaining stores open around the clock. Store hours were adjusted for sanitation and safety protocols, with Walmart spokesperson Justin Rushing explaining the reasons behind the change in store hours.
As a result, many Walmart stores and Neighborhood Markets implemented the following changes:
Reduced operating hours to 7 am – 8:30 pm for five months during COVID-19. Later in Aug and Nov 2020, the timings of some stores were extended to 10 and 11 pm

Implemented these changes to ensure customer safety

Allocated resources for thorough cleaning and restocking of store shelves
Customer Reactions
With the discontinuation of 24-hour Walmart operations, some customers were left feeling disenchanted. They had to adjust their shopping habits and schedules to accommodate the new operating hours. Many voiced their longing for the return of 24-hour Walmart operations on various social media platforms.
While there is no definitive data on specific customer reactions, it is conceivable that the alteration in store hours has left some shoppers wishing Walmart would go the extra mile to maintain 24-hour operations. The convenience of late-night shopping at Walmart was something many customers had come to rely on, and its absence has undoubtedly been felt.
Alternatives to 24-Hour Walmart
As 24-hour Walmart operations become a thing of the past, customers are left seeking alternative options for late-night shopping. Fortunately, there are other stores that continue to offer round-the-clock accessibility, ensuring that those in need of last-minute items or late-night shopping trips still have options to turn to.
Let's explore some of the alternatives for 24-hour shopping, including convenience stores and pharmacies.
Convenience Stores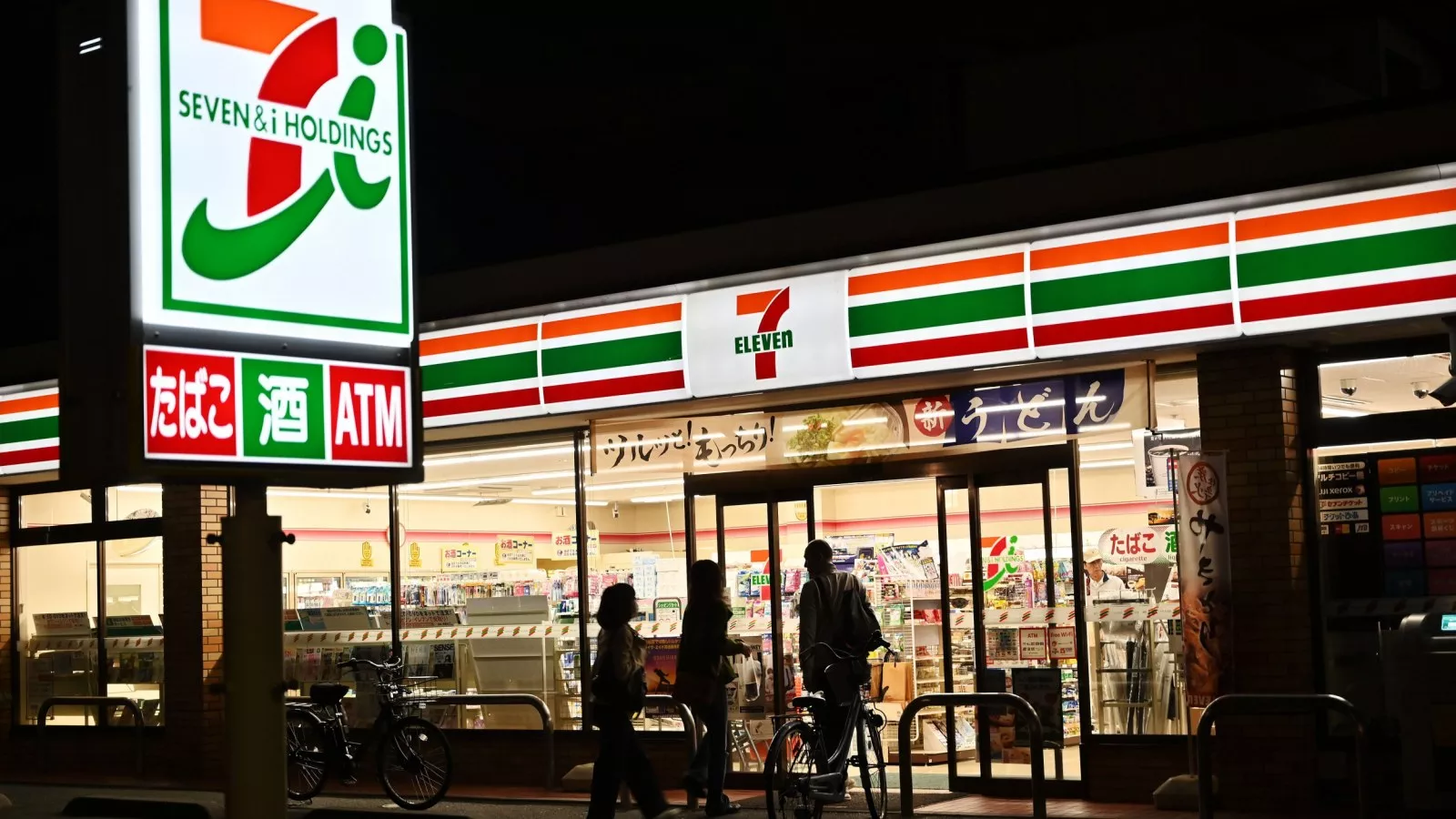 Convenience stores, including 7-Eleven, Circle K, and Speedway, offer 24-hour accessibility and a range of products comparable to those offered by Walmart. These stores provide a selection of everyday necessities, such as food and beverages, car accessories, fuel, and car wash services, catering to the needs of late-night shoppers.
With thousands of locations worldwide, including 15,000+ Circle K stores and a prominent presence of Speedway convenience stores & gas stations in the US, these 24-hour options make it easier for customers to find what they need when they need it.
24-Hour Pharmacies
Another viable alternative to 24-hour Walmart operations is 24-hour pharmacies such as CVS Pharmacy. These stores offer an array of products, including prescription drugs, snacks, and household items. CVS Pharmacy, for example, provides prescription medications, over-the-counter drugs, personal care products, and more.
With the convenience and accessibility of 24-hour pharmacies, customers can still find many of the products they need when Walmart stores are closed. The extended operating hours at these pharmacies ensure that customers have access to essential items, even during late-night shopping trips.
Adapting to New Shopping Habits
The end of 24-hour Walmart operations has undoubtedly affected the shopping habits of many customers. To adapt to the new reality, embracing online shopping and planning ahead for store visits based on local time can make the transition smoother and ensure access to the products they need.
As we navigate this new norm, it's essential to explore alternative shopping options and develop strategies to make the most of the available resources.
Online Shopping
Online shopping offers the convenience of 24-hour access to products and services, making it a viable alternative to in-store shopping. In the digital age, customers can shop online anytime from the comfort of their homes without worrying about store hours.
Online shopping platforms provide numerous products, often at competitive prices, and facilitate price comparison. While there are potential risks, such as fraud and lack of customer service, the benefits of online shopping far outweigh the drawbacks for many customers.
Planning Ahead
Planning ahead for store visits can help customers adjust to new store hours and ensure they have access to the products they need. By researching store hours, compiling a list of required items, and investigating deals and discounts, customers can make their shopping trips more fruitful and efficient.
Additionally, customers can utilize online tools to compare prices and locate the most advantageous deals, promoting proactive spending habits and accommodating the new store hours. By being prepared and planning shopping trips wisely, customers can successfully navigate the changes in store hours and still get everything they need.
The Future of Walmart Store Hours
The future of Walmart store hours remains uncertain. Despite rumors circulating on social media, there have been no official statements indicating a return to 24-hour operations. Factors such as staffing, cleaning requirements, and customer demand will likely play a role in Walmart's decisions regarding store hours in the future.
It is unclear what the future holds for Walmart store hours, but it is likely that the company will change.
Official Statements
Walmart has not announced any plans to resume 24-hour operations. Walmart spokesperson, Charles Crowson, stated in Aug 2022 that there are currently no plans to return Walmart stores to 24-hour-a-day operations.
It is important to note that Walmart's decision to discontinue 24-hour operations was not made lightly. The company took into account a variety of factors to make its final decision.
Factors Influencing Walmart Store Hours
As we look into the future, a number of factors will likely influence Walmart's store hours. These include:
Customer demand
Customer demand will play a significant role in determining the quantity of customers visiting the store and the types of products they purchase.
Employee availability
Employee availability will affect Walmart's store hours by determining the number of employees available to work and the hours they are able to work.
Store location
Store location will also impact Walmart's store hours, as the amount of foot traffic in the area and the types of customers that visit the store will vary.
Need to reduce costs
Lastly, the necessity to reduce costs will directly affect Walmart's store hours, determining the amount of money that can be allocated to staffing and other operational costs.
Summary
The end of 24-hour Walmart operations has left many customers seeking alternative options for late-night shopping. As we've explored in this blog post, factors such as pre-pandemic staffing concerns, the impact of COVID-19, and customer demand have led to the decline of round-the-clock accessibility at Walmart stores. While customers have expressed disappointment, there are still alternative options for 24-hour shopping, including convenience stores and pharmacies.
As we adjust to the new reality of store hours, it's essential to embrace online shopping and plan ahead for store visits. By adapting our shopping habits and making the most of the available resources, we can continue to find the products we need, even in the absence of 24-hour Walmart operations.
Frequently Asked Questions
What is the customer service number for Walmart?
The Walmart Customer Service team can be reached at 1-800-925-6278 (1-800-WALMART) for questions or comments about stores or corporate headquarters.
When did the first Super Walmart open?
The first Walmart Supercenter opened in Washington, Missouri, in 1988. Store 172 marked the debut of the supermarket format that had been promoted by CEO David Glass.
This format was a revolutionary concept at the time, combining a grocery store with a department store. It allowed customers to shop for groceries and other items in the store.
What time does Walmart close in the US?
Walmart stores in the US are typically open from 6 am to 11 pm, though some locations may open early for shoppers over 60.
It's best to double-check with your local store in advance to confirm their opening hours.
Why did Walmart discontinue 24-hour operations?
Walmart discontinued 24-hour operations due to decreased demand, staffing concerns, and the impact of COVID-19.
The decision was made in response to the changing needs of customers and the safety of employees. The company is now operating with reduced hours in order to better serve customers and ensure the safety of its staff.